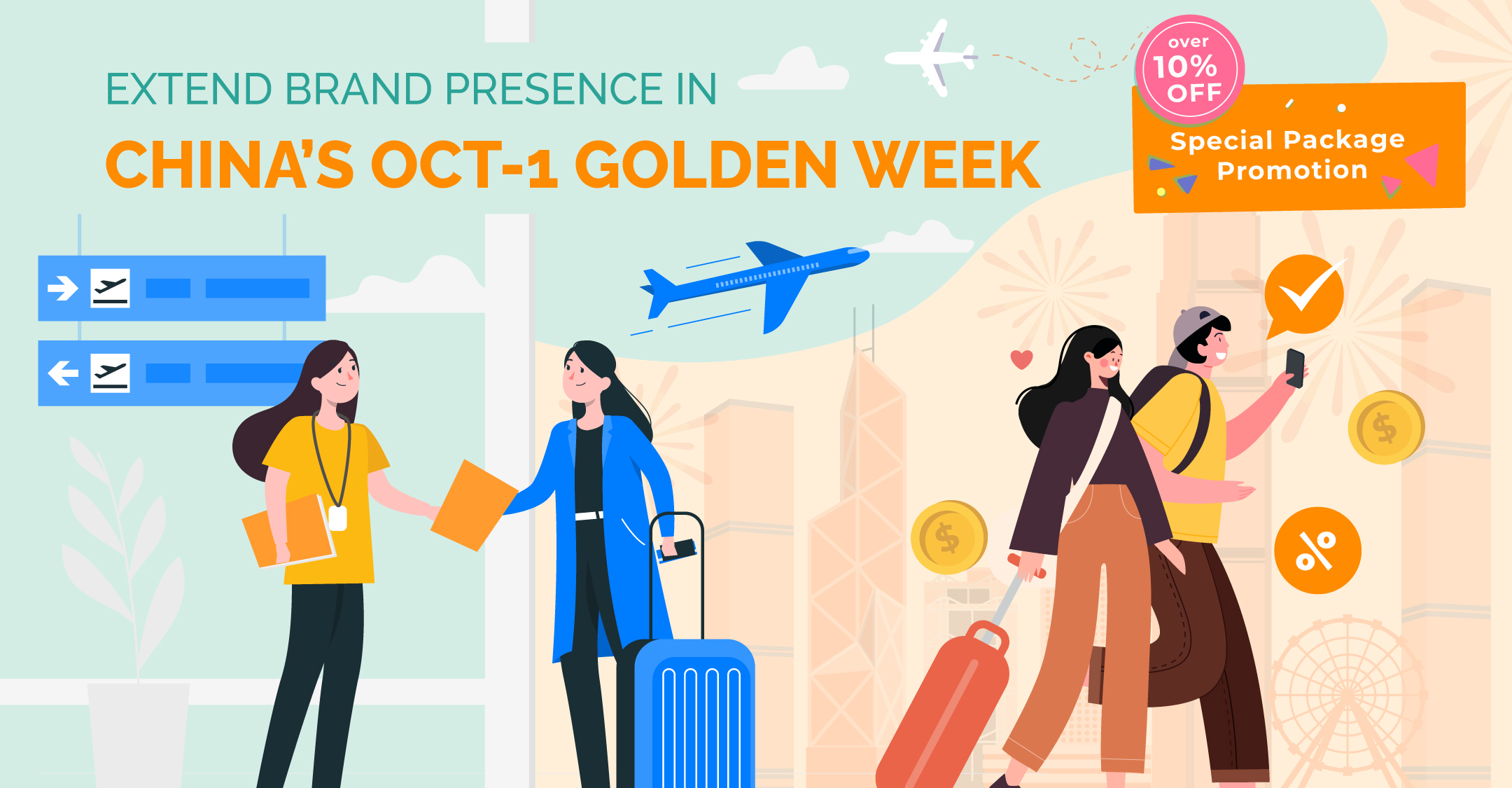 How to Utilize O2O Marketing to Build Strong Brand Perception and Drive Brand Recall?
Jul 28, 2023
Airports are bustling air hubs full of hundreds of thousand travelers from all over the world coming and going. While waiting at the boarding gate before departure, travelers can become restless and not have much to do. In fact, such a clutter-free atmosphere creates a great opportunity for brands to build strong brand perceptions at this initial stage and drive brand recall later to stimulate action.
From Brand Building to Brand Recall
Happy Fly (喜飛) is Hotmob's strategic partner providing a one-stop, creative business solution enabling brands to build strong brand visibility through the journey from China to Hong Kong. Happy Fly recognized a great opportunity for businesses to extend brand presence at the airport. It is a simple yet most effective approach of advertising — hand to hand distribution of a combined booklet filled with shopping coupons and advertorial, directly to potential target audience at the boarding gates before departure.
Potential audiences not only can take advantage of the shopping coupons offered by the brands, they can interact with brands from offline to online via WeChat mini programs and become their loyal fans. The below diagram illustrated how the O2O business model works.

Benefits of O2O Marketing
Recognizing the potential of the brand's presence at major International airports at Shanghai's Pudong/ Hongqiao and Chengdu International Airports, Happy Fly helps brands to drive leads from offline to online, and hence enabling brand recall to encourage travelers to take action, such as following brand's page or make purchase.
Shanghai and Chengdu are considered affluent markets where spending power is high. With such high traffic frequency in these International airports, disseminating brand's messages and promotions at the boarding gate are effective ways to engage target audience, increase brand followers and drive conversions ultimately.
Add on Cross-border Marketing
Travelers to Hong Kong with purchase intent can be also targeted by China Programmatic Ads. Advertisers can leverage both Happy Fly's promotion booklets and Hotmob's China Programmatic Network to capture more target audience before their departure in China, and recall them during travel in Hong Kong to stimulate spending.
Hotmob currently offers 'China Cross-border Solutions' special package to brands and businesses who intend to tap into the Chinese traveler market right before China's 10.1 Golden Week.