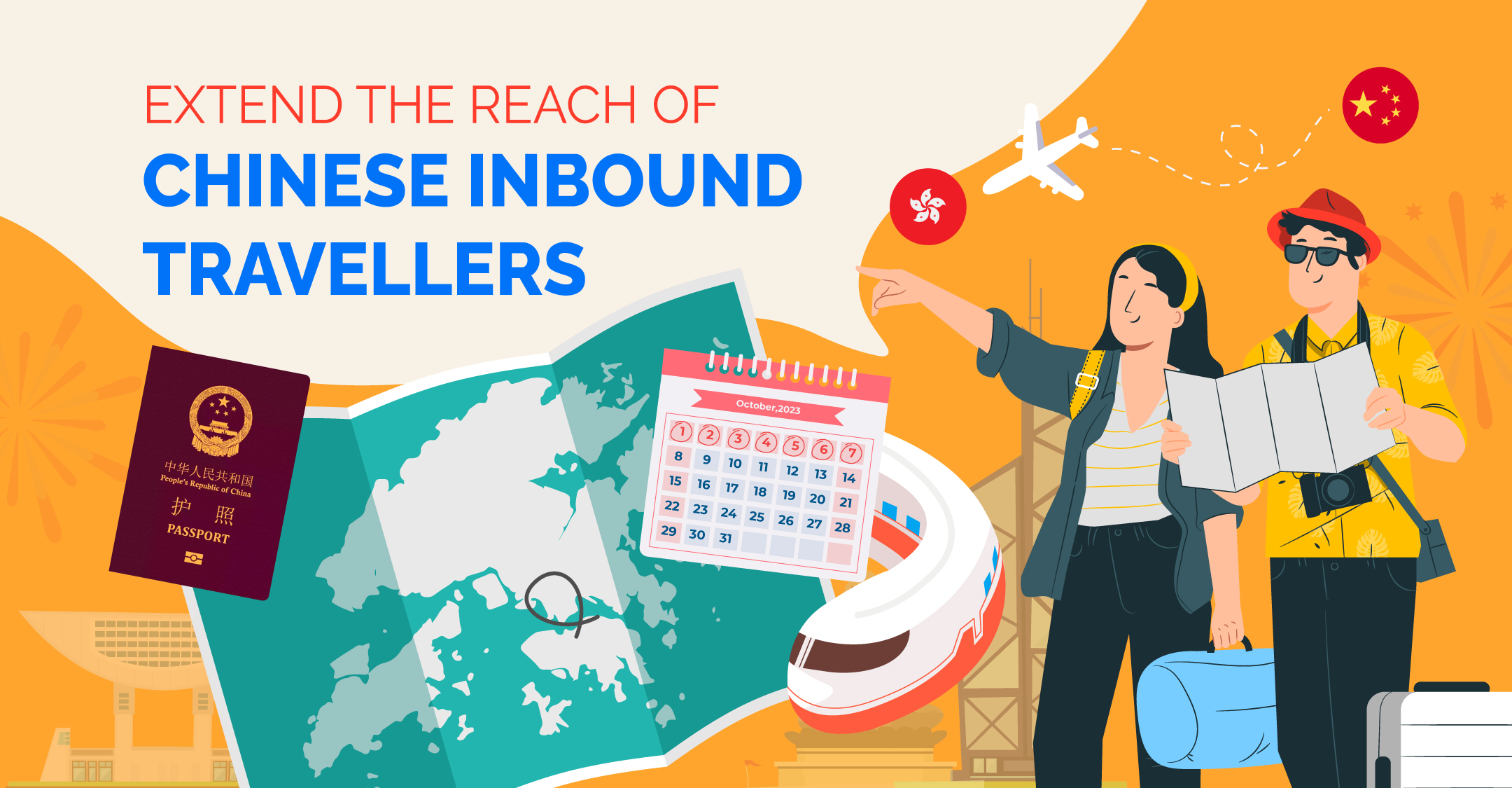 Capture Potential Customers Through China Programmatic Network
Jun 28, 2023

As the pandemic ends and many people resume their travel plans, businesses like airlines, hotels, and retailers look forward to seeing an economic rebound in the first quarter of 2023. Given a week-long holiday — Mid-autumn Festival at the end of September followed by October 1st China's National Day, the "Golden week" approaches, how can businesses take advantage of this opportunity to capture the attention of tourists, particularly from the largest source market of Hong Kong – the Mainland Chinese?
Based on the World Bank's data and Hong Kong Tourism Board tourism statistics database, of the 154 million Chinese outbound travelers in 2019, almost one-third of them picked Hong Kong as their travel destination. In order to reach potential customers from such a large Chinese market, Hotmob can help businesses to extend the reach of the Mainland Chinese audience in advance of the long holiday. Even though it can be challenging to approach the Chinese audience since there are differences in culture, media and regulation to those of Hong Kong, businesses can be reassured that  censorship of pre-approved media will be carried out accordingly.
Targeting Chinese Inbound Travelers
Utilizing Hotmob's China Digital Marketing Services is a highly effective way to target potential Chinese Inbound travelers when pre-trip and on-trip. The reason is that businesses and retailers can capture their target audience with purchase intent as early as they make bookings for flight tickets, high-speed train tickets, accommodations, and so forth.
With programmatic buying, Hotmob can help our clients to grasp active web browsing activities of Mainland Chinese. Moreover, these audiences can be defined further into segments such as whether they are categorized as 'Regular Travelers', 'High-spending Individuals', or with 'Potential Travel Needs'.
It would be a challenge to reach a large audience, so play smart to make use of the marketing budget by utilizing Hotmob's programmatic buying to identify the target audience accurately, and hence able to retarget them through premium data sources through China Mobile, Baidu, Ctrip, and more.

China Programmatic Network
Having the right target audience ready, businesses can advertise through Hotmob's China Programmatic network which has a diverse third-party Chinese media coverage of 93% of the market. 

Let Hotmob assist your business with media planning to target inbound Mainland Chinese travelers ahead of others. Please speak to our team for more details of the China Digital Marketing Services and China Programmatic network.