Harnessing AlipayHK's Transactional Data to Accurately Target Customers
Feb 27, 2023
Without a doubt, the digitalization of services have gained traction amid the COVID-19 pandemic, in particular e-commerce transactions, where digital payments gained huge popularity due to contactless and the accessibility to a vast number of retail merchants.
As projected by J.P. Morgan in the insights report of Hong Kong E-commerce Payments Trends, the increasing adoption of digital wallets was sought after card payment, which accounted for a quarter of all e-commerce transactions. Moreover, digital wallets are expected to overtake cards to become the primary e-commerce payment method in Hong Kong and to grow annually at a compound rate of 32%.

According to J.P. Morgan's report, AlipayHK is one of the most-used digital wallets in Hong Kong with a 70% Stored Value Facility (SVF) penetration rate. With a strong 3.3 million active user base, AlipayHK surely gets a grasp of the pattern of consumer buying behaviours and hence allows highly targeted campaigns to be achieved.
Transactional data-driven Targeting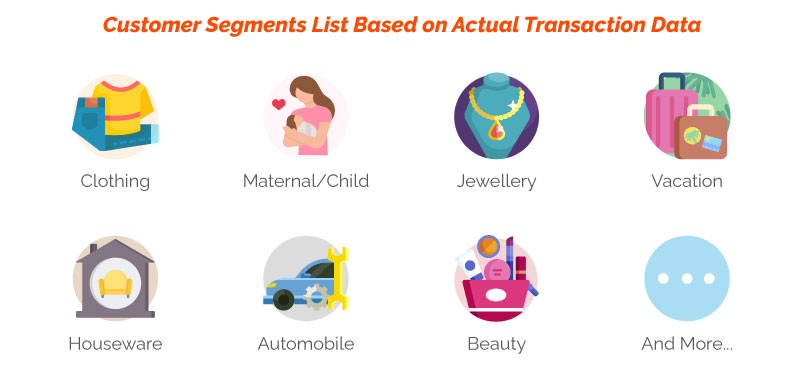 AlipayHK advertising platform offers not only basic customer targeting like demographic but also customer segments and segments based on Actual Transactional Data, such as the frequency of transactions made within a designated period of time. 
This unique targeting feature empowers businesses and advertisers to reach potential customers based on the transactional data derived from the user's purchase behaviour, hence determining appropriate marketing contents to communicate with them at the right timing.
AlipayHK Ad platform currently offers:
Customer Segments Targeting (Refer to the above Customer Segments List)

Segments based on Actual Transactional Data (*Transaction history in the past 12 months and active transactions in recent 3 months)
Key Features Determined Hyper-targeted Campaigns
100% accuracy in all transactions that guarantees data integrity

Targeting is supported by user spending levels

A trustworthy advertising platform without any guessing or lookalike

Recent daily transactions generated by active users

Audience data deduplication minimises ad wastage
AlipayHK equips with a powerful advertising platform that empowers businesses to reach potential customers with hyper-targeted segments and flexible marketing solutions. Consult with our team today to learn more about AlipayHK's unique features in capitalising on new marketing opportunities.