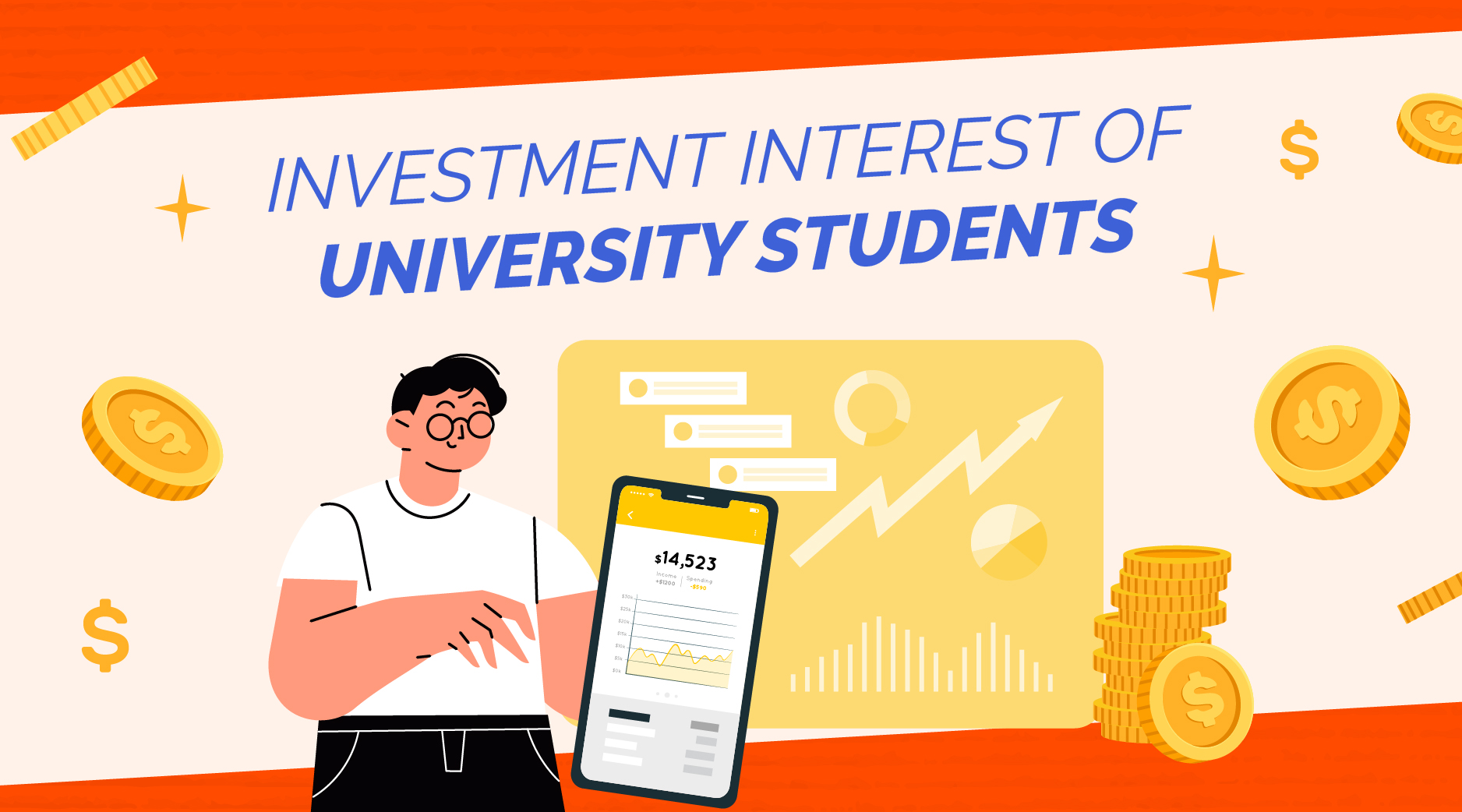 Discover More on Investment Intents of University Students!
August 20, 2022 
There is a saying that nothing ventured, nothing gained. When youngsters are ready to break new ground, it is a good time to find out more about how university students monitor and manage their investments.
In this blog, we will show you a few frequently asked questions (FAQs) on how the majority of university students take care of their finances, and will also give you more ideas on how their investment intentions and behaviours can be monitored.
FAQs
#1 Which university students have a high interest in investment? (*Based on 'Investment' App Usage)
Answer:
Generally speaking, several universities listed in the table sound pretty well on track at beginning their financing journey, in which over 20% of the university students have installed a "Stock" App in their mobile devices.
Their average time spent on the "Stock" App consumed approximately 321 minutes per month compared to overall Hong Kong base 264 mins. More time spent on "Investment" App is probably because they have more spare time than most full-time workers.
Hong Kong Baptist University (HKBU) with the highest number of users, at which 27.9% of HKBU students have installed a "Investment" App in their mobile devices, followed by The Education University of Hong Kong (HKiEd) around 26% and Lingnan University (LingU) at 23.8%.
Among all universities, Lingnan University (LingU) students spent the longest time on "Investment" App, at 374 mins, followed by Hong Kong Baptist University (HKBU) at 372 mins, and Hong Kong University of Science and Technology (UST) at 326 mins.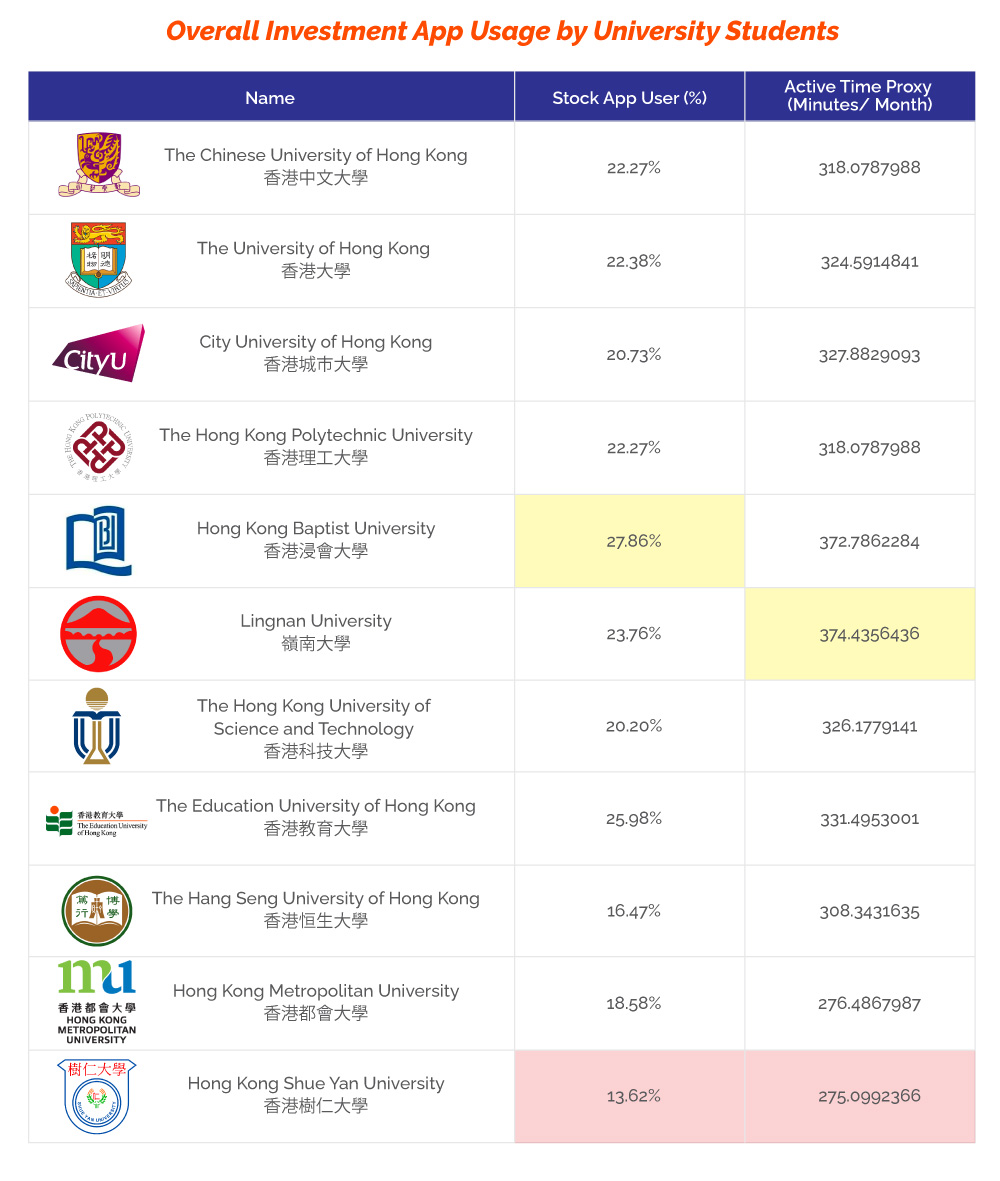 #2 Which type of investments are university students most interested in? (*Based on App Type Preferences)
Answer:
Among all "Investment" App, "Stock" App ranked the highest where 8 out of 12 universities in Hong Kong are with more than 20% App users and that imply those university students potentially hold stocks and perform trading.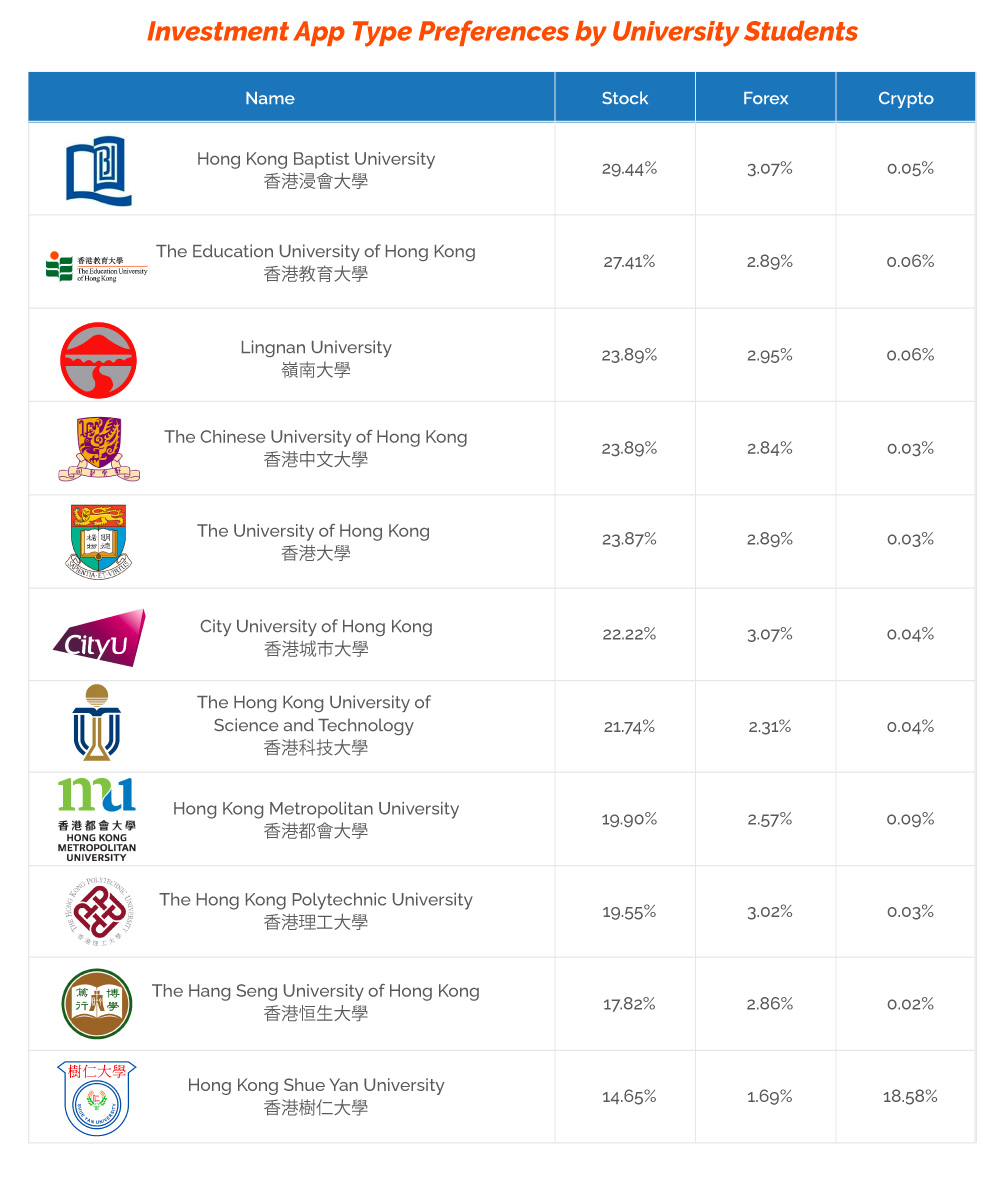 Meanwhile, we spotted that Lingnan University (LingU) students tend to spend more time (200+ mins) on "Stock" App compared to other university students.
To be specific, compared with other "Crypto" App users, one of the Hang Seng University students spent almost 50 times more (500+ mins) on "Crypto" App, which he/ she will be a high intentional Crypto investor.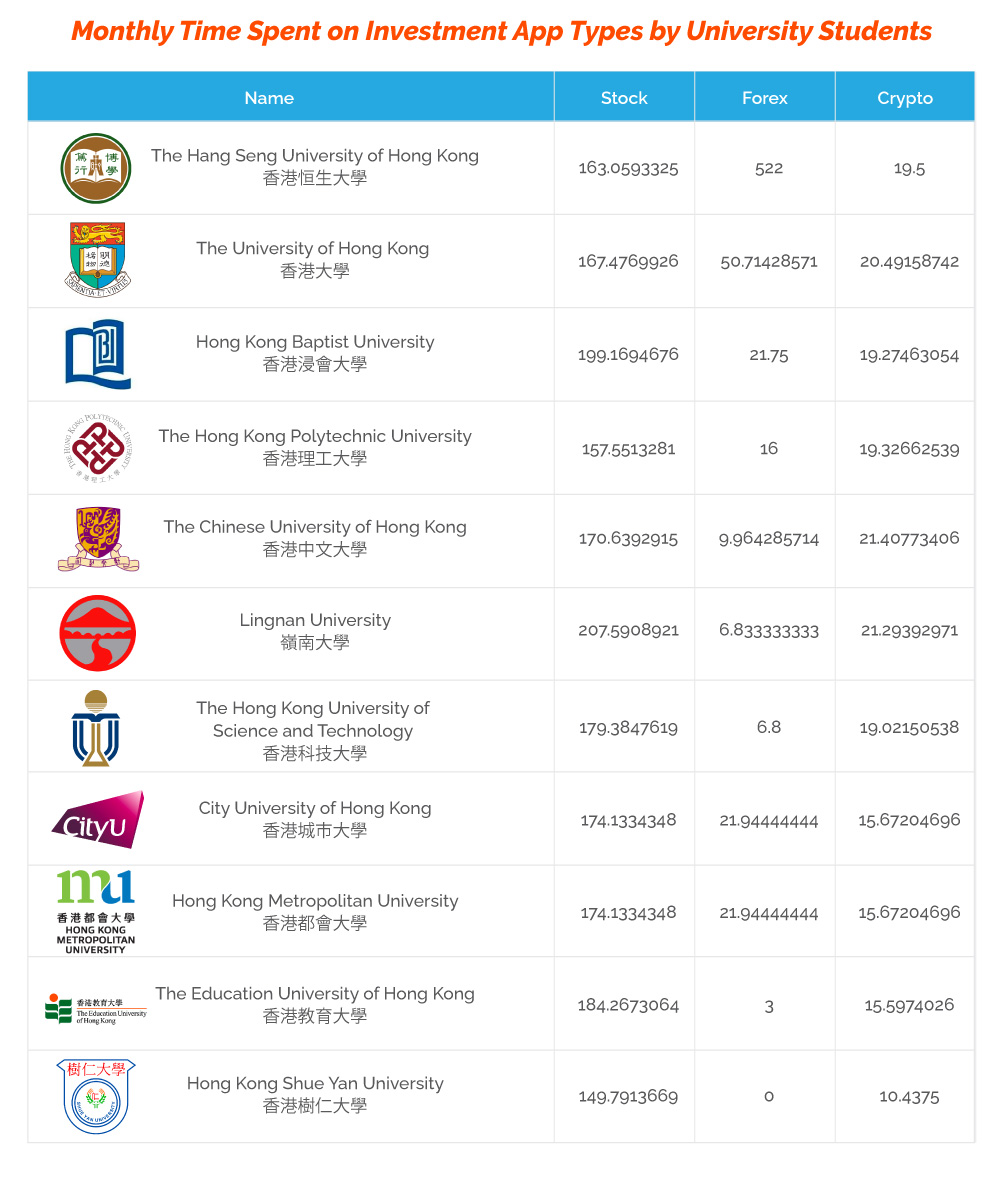 #3 Which 'Investmen' App do most university students prefer? (*Based on App Preference)
Answer:
Among various 'Investment' Apps used by all university students, "M+ Mobile" App from AAStocks was ranked first place consistently between April and June in 2022.  There is a high tendency that most university students use this app every trading day for monitoring stock and transactions.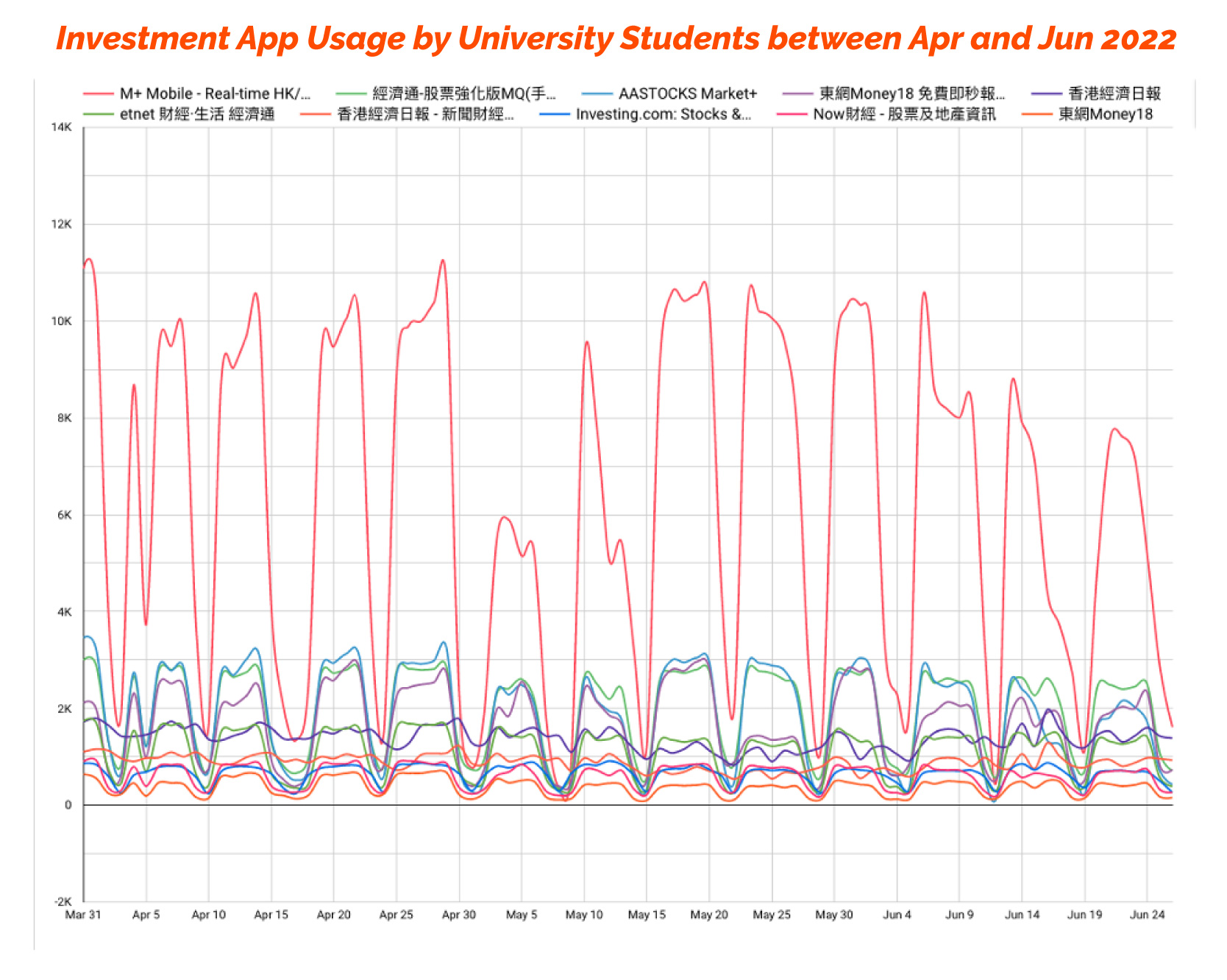 #4 What kind of investment contents are university students interested in? (*Based on Websites)
Answer:
Students who read about "Funding" (基金) and "Stock" (股票) has higher tendency to read more related articles via online web.
At the same time, we spotted that there are a few topics which attracted university students most: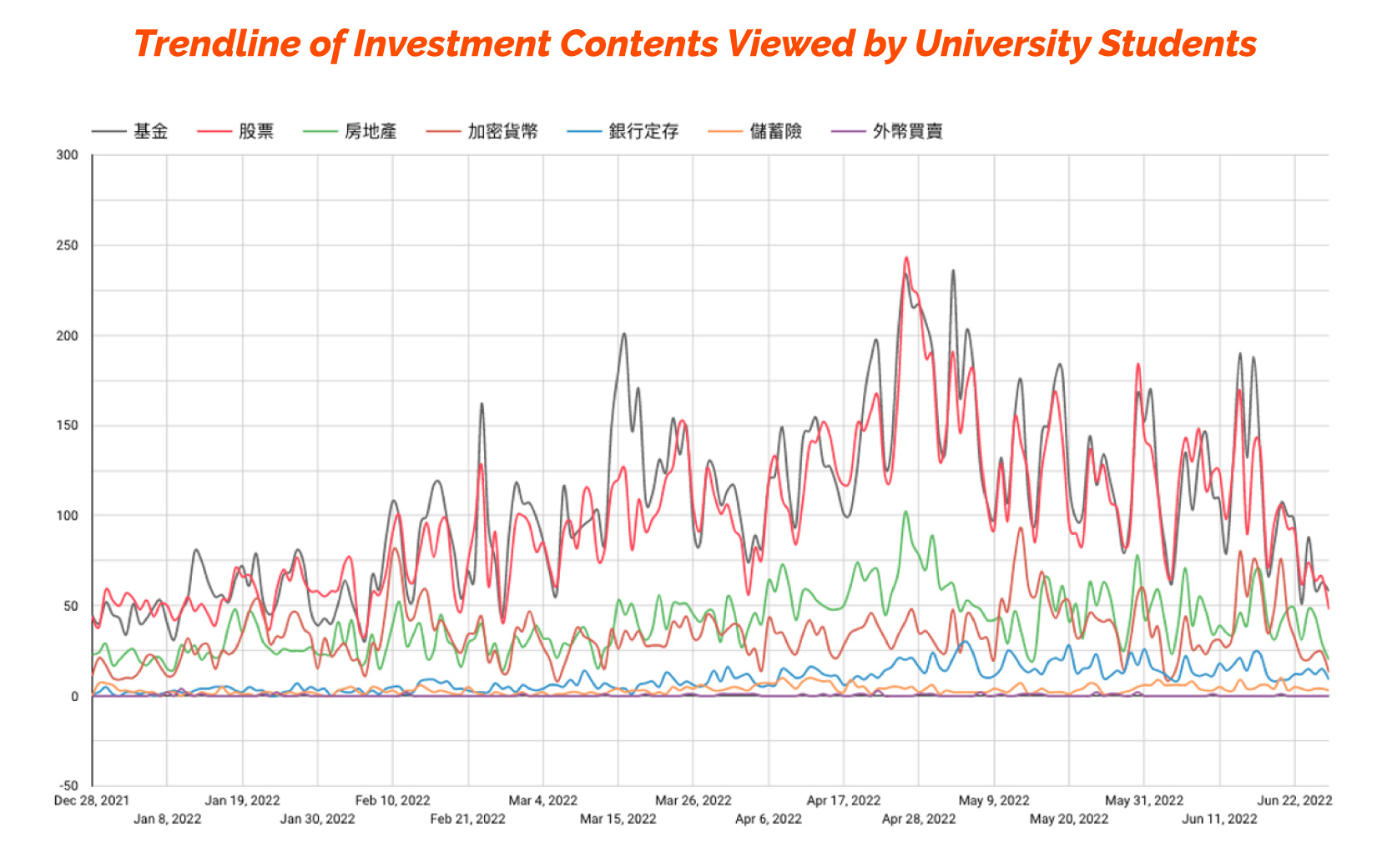 Key Message:
With specification of target audience or objectives, Hotmob can help you identify specific groups of audience and provide you reports to monitor certain audience behaviour, while gaining insights on App usage by users, time spent on App and more, not limited to Web contents.
Contact us now for more details.