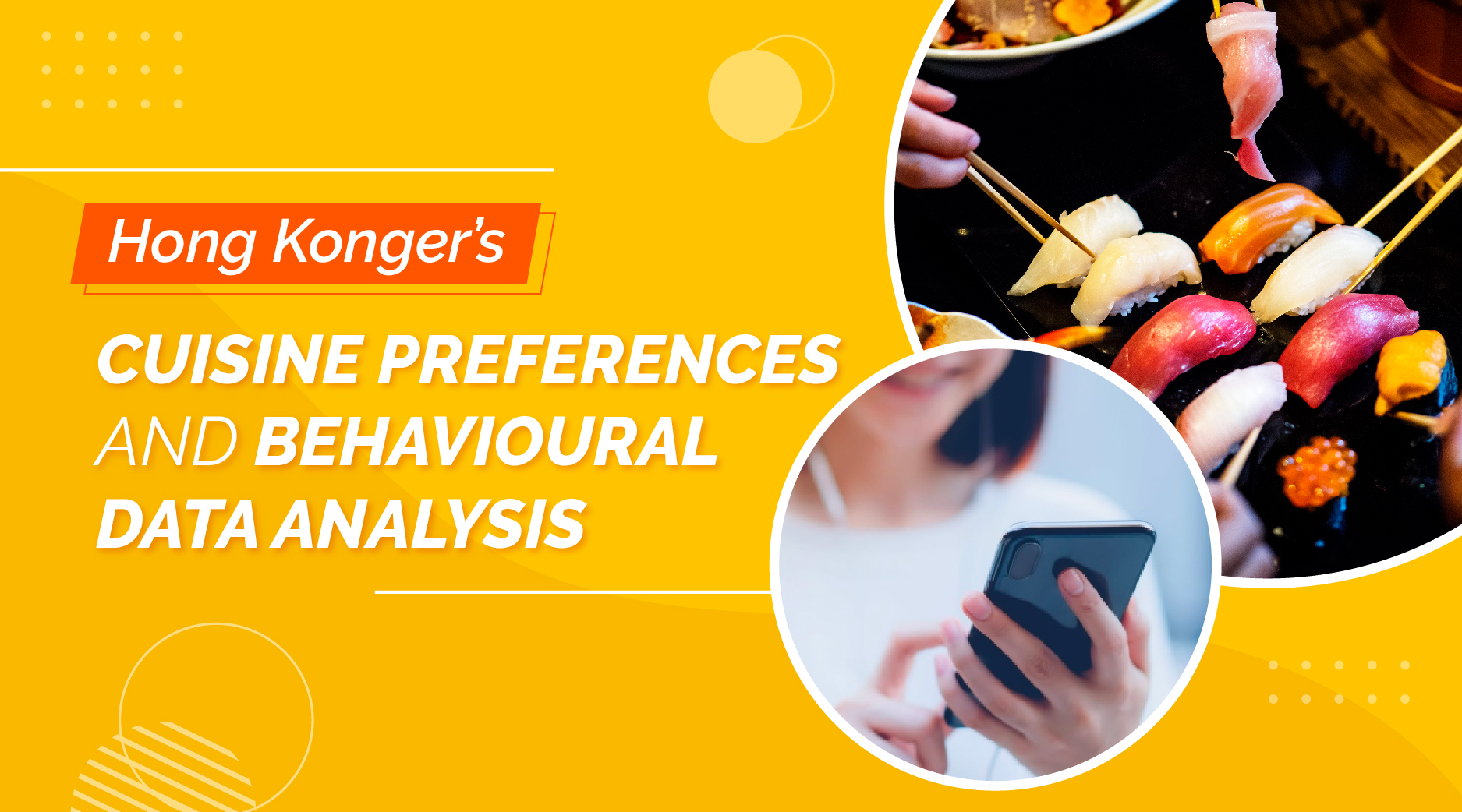 Fun Facts and Findings About Hong Kong Food Culture and Trends
July 18, 2022 
Talking about food culture, Hong Kong is definitely one of the most versatile and picky tribes within Chinese culture. Hong Kongers are crazy about food and eating without fixed schedules. Compared to pre-epidemic, Hong Kongers feel obviously even more eager to dine out under the restrictions of social distancing measures.
Hence Hotmob Datahub consolidated a semi-annual review of Hong Konger's cuisine preferences, as well as the findings in Hong Kong food trends and decision-maker's behaviours in the first half of year 2022. Let's rock-and-roll!


1. App User's Cuisine Preferences
Looking at the "App User's Cuisine Preferences" graph, the first noticeable hike was in early February, in which Japanese (日本菜), Western (西式) and International (多國菜) cuisines are comparatively more popular than others.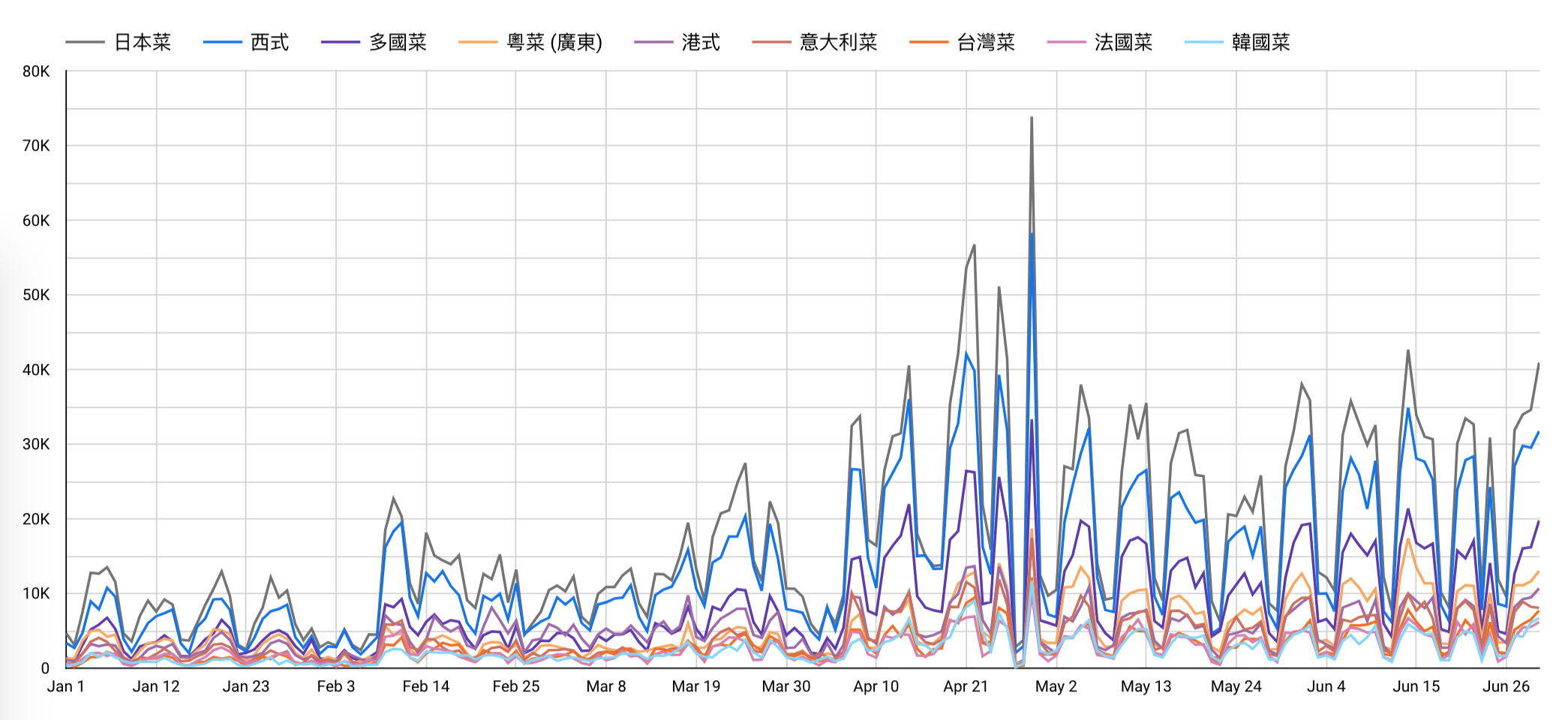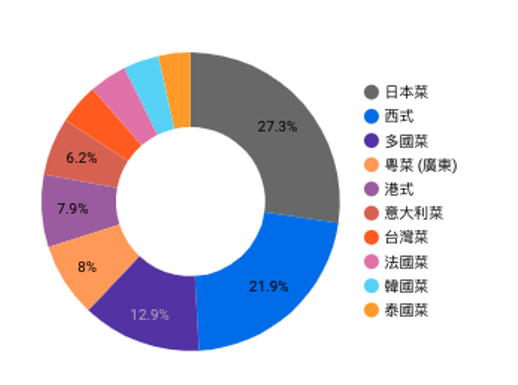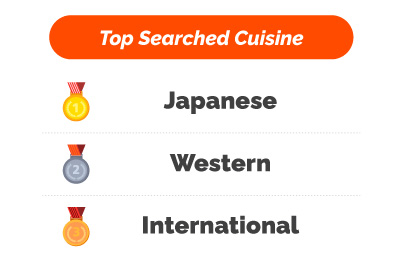 2. Fun Facts About App User's Behaviour
Hong Kongers generally searched and browsed up to 1 to 2 restaurants , which means app users had made their decision prior to searching for the restaurant.
Hong Kongers become more picky when choosing restaurant or cuisine for important occasions

For Valentine's Day dining search at around 9 February 2022, app users had become 4.02 times more picky at selecting restaurants than a week ago.

Just a few days before the first phase of relaxation of social distancing measures (1 May 2022), app users become more choosy on cuisine than before.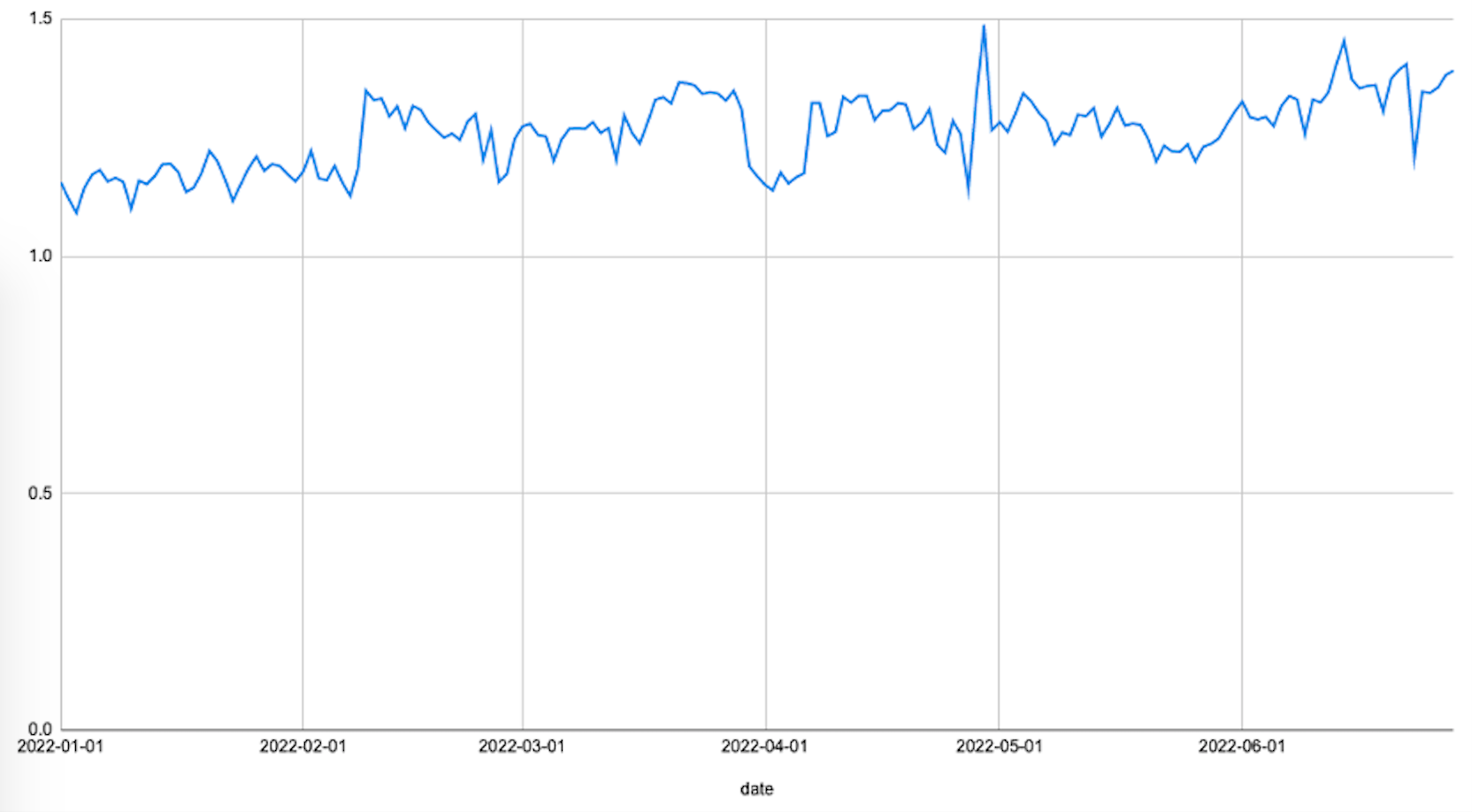 3. Findings in Hong Kong Food Trends and Decision-maker's Behaviours
Hotmob team dug into Hong Kong food trends and behavioural decision-making of app users and extracted several useful findings about different personas.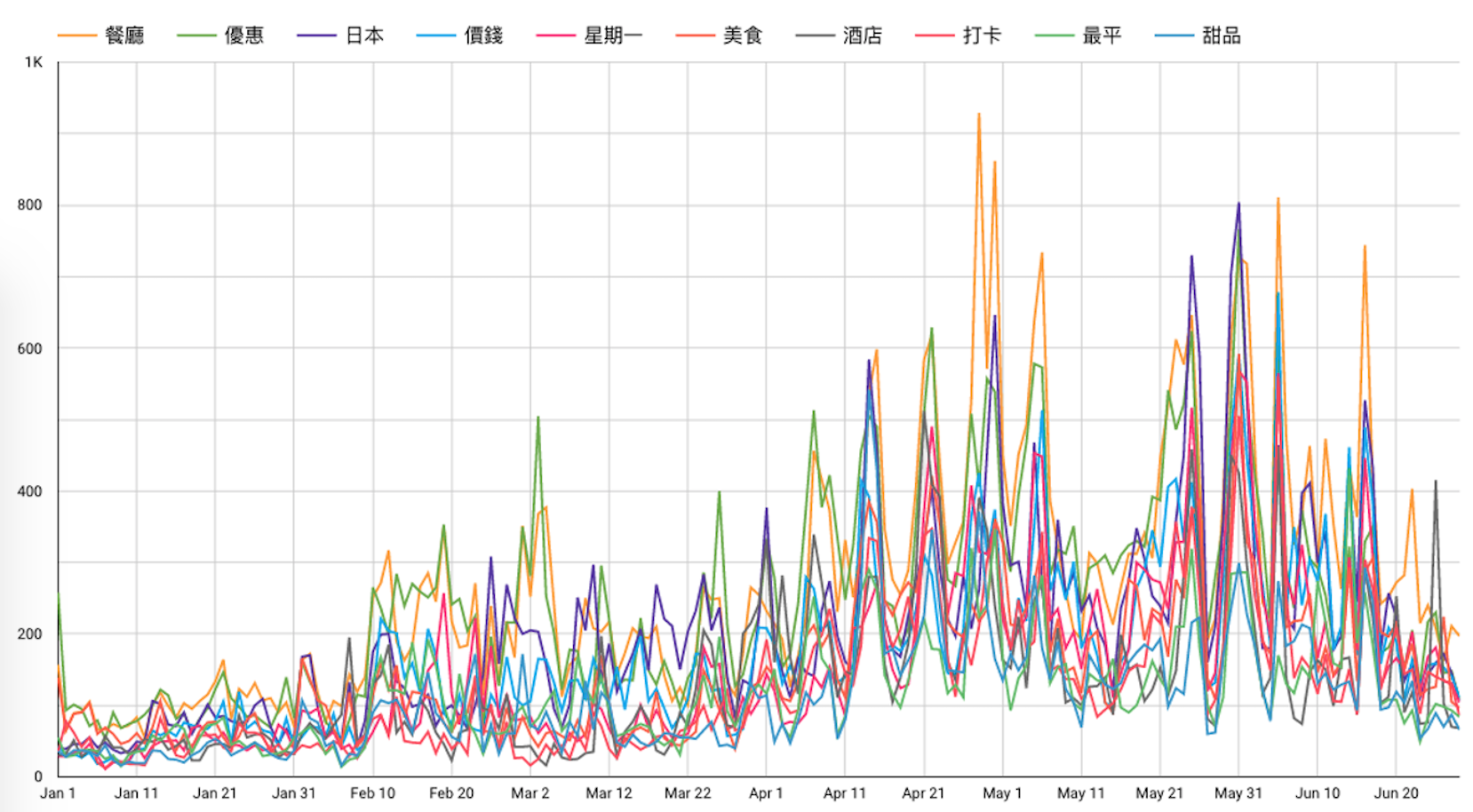 Most interested in articles about vouchers and offers (優惠) hence they are likely to boost spending.

In respectively, most publishers launched a lot of articles related to restaurant special offers and promotions due to "Consumption Voucher" (消費券) and "Festive Periods" (節日)
Tempted by scrumptious 'instagramable' food photos of popular restaurant related articles, particularly after the relaxation of social distancing measures in early May

Take-away for publishers: to spend more efforts and time on photo taking by use of good lightings and different angles of shot
Highly sensitive to Japanese yen exchange rate as our data analysis shows that this type of persona performed high frequency search for Japanese related information at the end of May 2022.

Provided that sharp falls in the Japanese yen to HK dollars exchange rate (日元暴跌) in late May 2022.
3. Different App Usage Preferences

Based on the data analysis of various food and travel apps available in the Hong Kong market, it is found that less people downloaded "Travel" related apps but instead there were a high number of downloads of "U Lifestyle" app. Hence we anticipated that many Hong Kongers were seeking travel information about local trips and attractions for weekend visits during the fifth wave of the epidemic (Promotion as well).