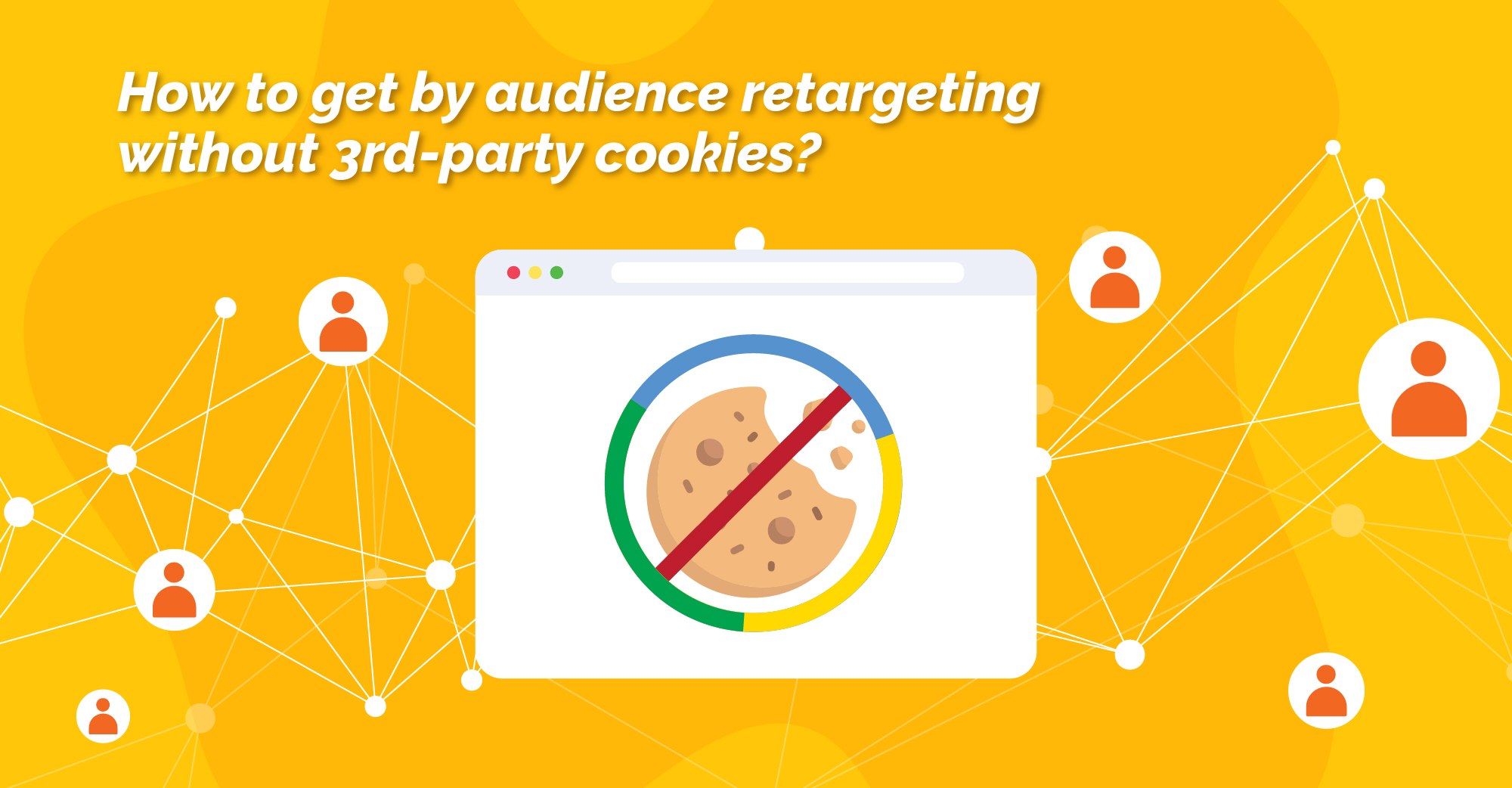 Ad Tech Spins-off Alternatives to Cookies
June 20, 2022 
1. A Cookiesless World and Apparent Challenges
As greater demand for consumer privacy and more transparency over the usage of data to compliant with the GDPR Act, and in 2020, Google made plans to discard third-party tracking cookies in Chrome, which forced many publishers, advertisers and ad tech companies to seek alternative personally identifiable information (PII) or PII-based identifiers such as device ID, email addresses and social security numbers.
A number of publishers reported that they faced difficulties in scaling audience match rates between advertiser audience data and their own. Others attempted to build their own audience IDs and wall gardens. As for ad tech companies, worries of huge digital ad dollars and further market share nibbled away by Big Tech platforms.
On the other hand, how does this impact on brands and their conversion rates? Are marketers going to lose sight of audience data across the web? Should marketers be worried that their targeting and retargeting strategies might not be working anymore? Marketers are left to ponder on the implications of the changes.
2. Updates on Adtech's Latest Moves
Google announced that Chrome browser will gradually eliminate support for third-party cookies (3PC). And during the phase-out period, new privacy technologies will be rolled out: FLoC (the Federated Learning of Cohorts) API and FLEDGE (First "Locally-Executed Decision over Groups" Experiment) which is part of the development of Privacy Sandbox, a testing environment for testing the feasibility of tracking groups with common interest rather than individuals.
The Trade Desk, a DSP (demand-side platform) developed UID2 (Unified ID 2.0), which is built on personally identifiable information (PII) that requires authentication like an email address. Every time a user login to a publisher or brand's website, its email is converted into an unencrypted phanumeric identifier. 
LiveRamp's ATS (Authenticated Traffic Solution) is by bringing first-party data of the publishers and matching it against LiveRamp's database. ATS acts as an intermediary linking all associated email addresses or phone numbers to define as one individual profile.
ID5 utilizes multiple data points to match users, such as URLs, IP addresses, first-party cookies and any device IDs. It works by matching these data points identities with those of the advertisers and publishers.
There are many more cookie alternatives available, however, which one is better amongst them? Which produces a higher matching rate? One might need to adopt a consolidated solution, others might be thinking about the viability of alt IDs (alternative IDs) in the long term. Besides, there's a need to deal with privacy problems, for instance, FLoC does not require consent by users in order to be placed into cohorts, hence it does not satisfy GDPR compliance.
3. Key Takeaway for Advertisers and Marketers
There is no need to panic or despair because there are existing tools to help marketers reach the right audience and to grow their business without the need for third-party cookies. Forbes' findings revealed that there is only 2.4% based on improvement in the performance of cookie-based targeting, therefore it may not have been as effective as we think.
Summary
Marketers can still leverage and target their audience via Hotmob's DSP - Alcanzar & AdvanceEx. Meanwhile, marketers can use the available tools i.e. CRM, social media platforms to keep in touch with what customers are doing, at the same time observing the market and wait for a viable alternative in the long run.
 Stay tuned with Hotmob for upcoming cookieless solutions!