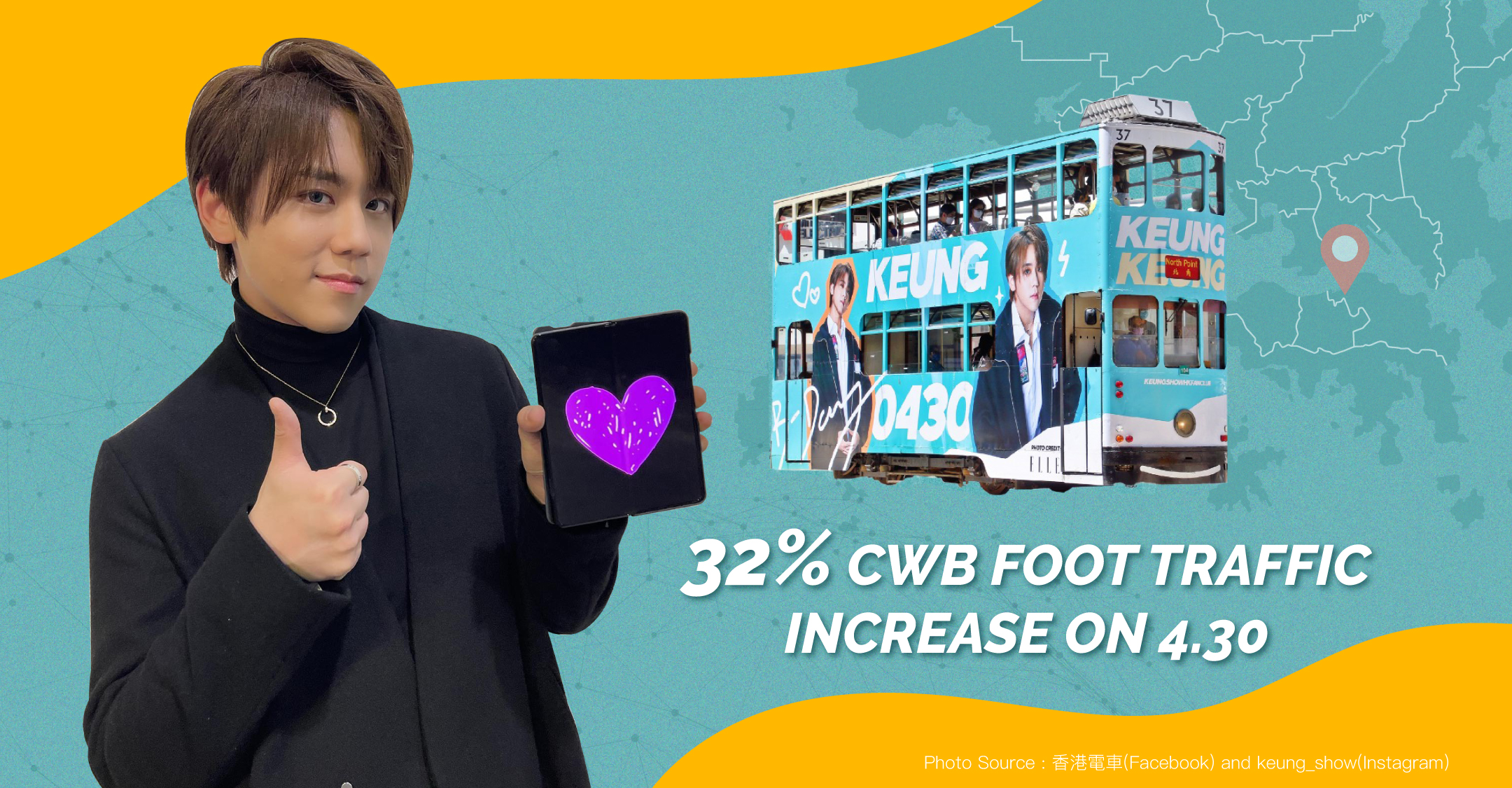 MIRROR Effect: 32% Increase Foot Traffic in CWB on 4.30
May 10, 2022
Hong Kong Idol "Keung To" fans club sponsored a free tram ride and outdoor advertisement on 30 April, which will serve as a gift to Keung, whose birthday falls on the same day.
Footfall Traffic in Causeway Bay (CWB) related to him had been rapidly increased. Let's check on the details below!
We have collected Device IDs from our database and compared the foot traffic on 23 April to 30 April. On average, 6k+ IDs can be captured on 23 April, but there is 8k+ IDs appeared in CWB (specifically in Sogo Area) on 30 April. Over 32% traffic has been increased as most of the Fans visited CWB to celebrate the birthday of Keung.

To compare the 2 heatmaps above, it showed more people stayed near SOGO CWB on 30 April.
Keung's new song MV was announced at 9pm and he also visited CWB at 10pm. According to the heatmap, we spotted that there were a large number of people staying nearby SOGO CWB.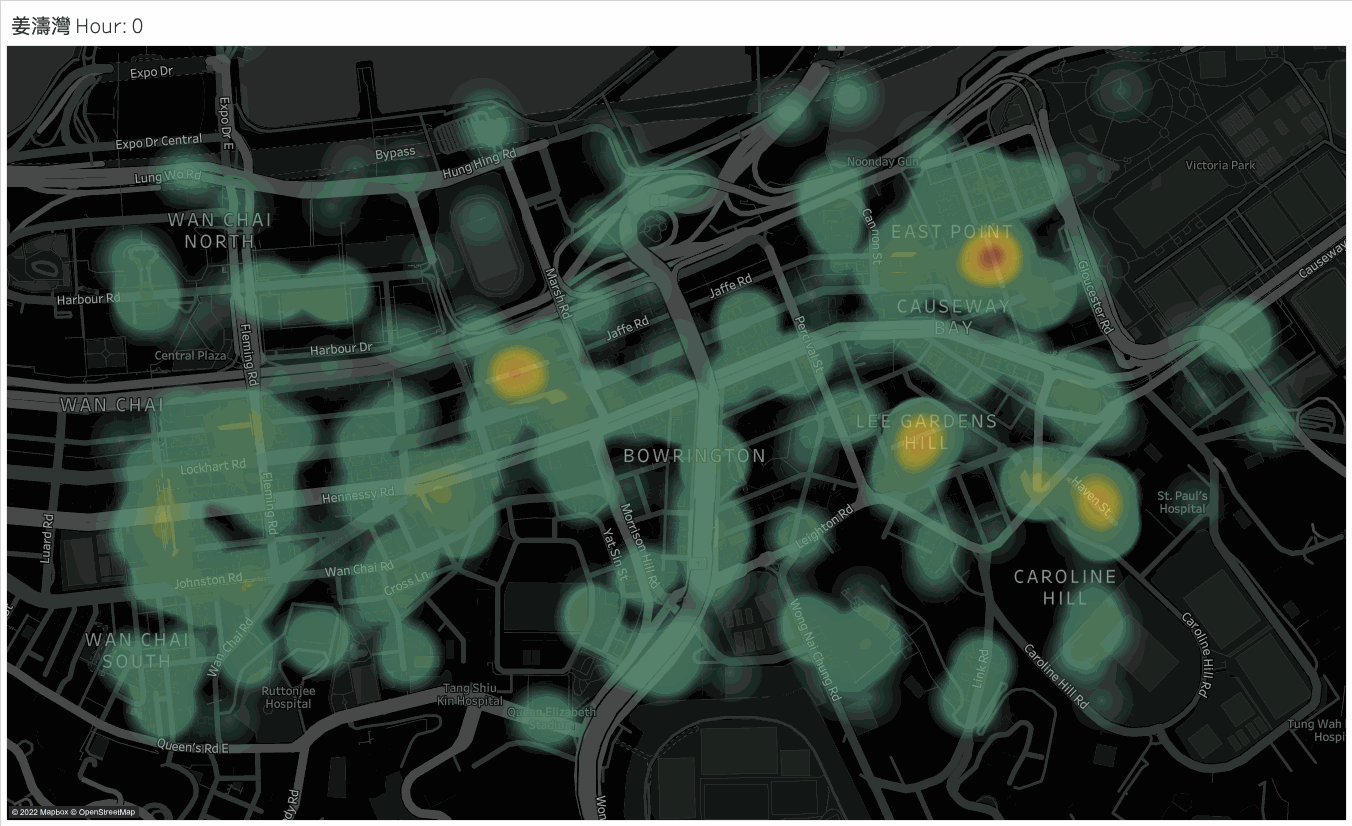 By capturing the device IDs and GPS signals in our datahub, we are able to line up the digital footprint and their offline visit preference of the selected audience. It helps clients to understand more of their customers' behaviours.
To know more about how geolocation data helps your business and enhance your campaign performance, Contact Us for more details!