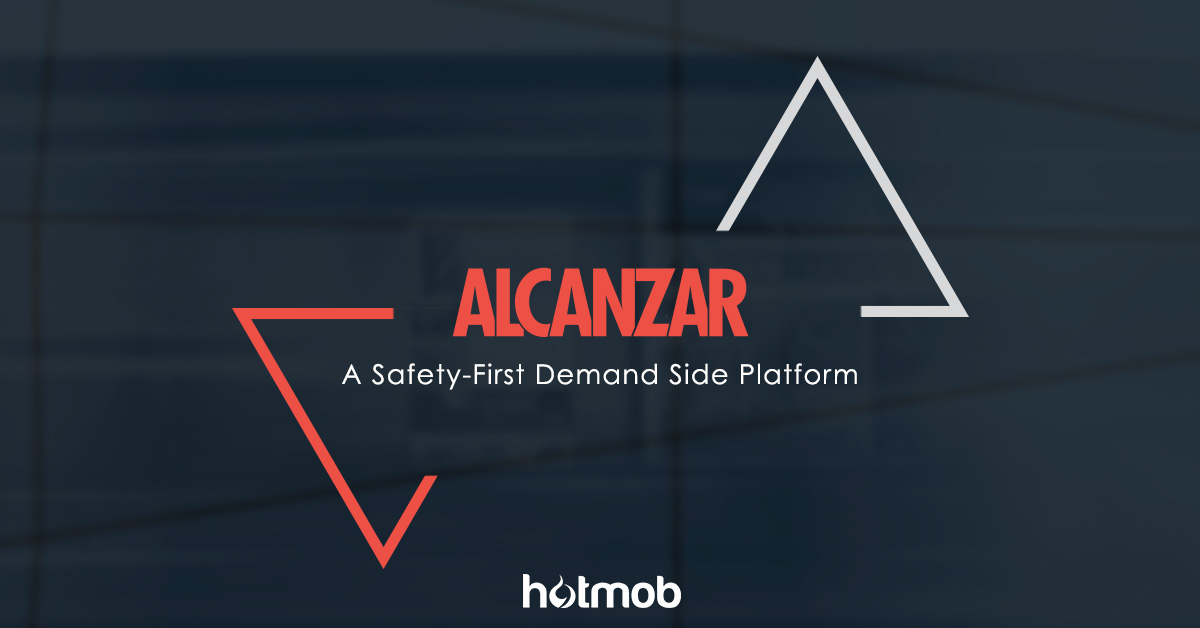 Hotmob Launches ALCANZAR: A Safety-First Demand Side Platform
HONG KONG, April 20, 2017 – Hotmob today announced the launch of a safety-first demand side platform (DSP) which focus on quality, brand safety and transparency.
In the wake of recent reports on display and videos ads running next to unsafe content on YouTube, major brands and media buying agencies reacted by suspending their advertising budget from Google's programmatic solutions. As a result of brand safety concerns, Hotmob launches a safety-first demand side platform to address such issue by customizing its brand protection strategy for advertisers.
Hotmob CEO Johnny Wong said, "We understand how important brand safety is for brands and advertisers as we have over 10 years of experience in managing and serving premium digital advertising. We have a whitelist established with hand-picked apps and websites to ensure ads are delivered in safe environment through our DSP."
Hotmob developed a proprietary safety-first Demand Side Platform (DSP) named ALCANZAR with a focus on providing quality inventory, safeguarding brands by applying category filters and content parameters to measure whether a publisher's content meets the brand's specific needs. Both pre-bid and post-bid screening are applied to increase brand-safety controls by allowing advertisers to screen the URL or site section, therefore offering more transparency on where ads are running.
One of the unique features of ALCANZAR DSP is that ad inventories are purchased in real time with smart bidding algorithms and price optimization. That is, only the necessary impressions are purchased at the best possible price point. The DSP platform adopts contextual ranking powered by artificial intelligence technology to analyze millions of ad inventory in apps and websites and determines the most relevant placement to a brand's product or service.
Advertisers can access more than 10 billions of ad slots each day from multiple inventory sources across major global ad exchanges including Google, YouTube, Smaato, Pinyou and more. Online display, video and mobile ad inventories can be bought on CPM basis and the ad formats are compliant to IAB and international standards, hence maximizing the reach to targeted audience.
About Hotmob
Hotmob is the leading mobile marketing company that operates a hybrid mobile advertising marketplace to offer premium and performance-driven mobile advertising solutions, which are facilitated by proprietary advertising technologies and robust ad-serving platforms to meet the growing demand from businesses across Asia.