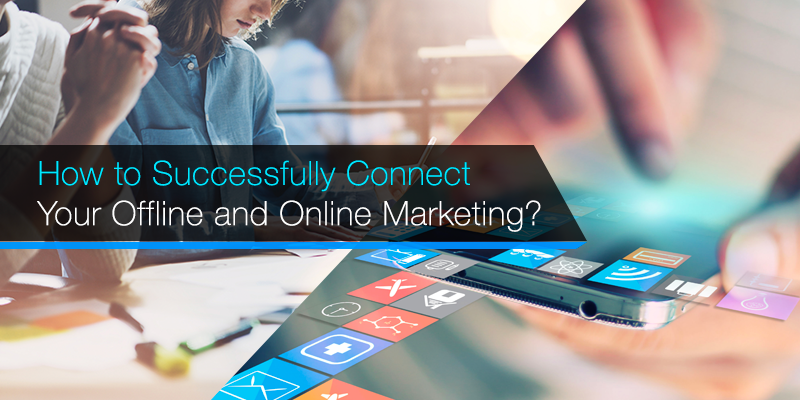 How to Successfully Connect Your Offline and Online Marketing?
October 30, 2017
When marketers planning for their marketing campaign, they usually do a separate set for each with tactics that would have experienced on its own. Marketers can in fact leverage the synergy of the two by connecting both online and offline marketing efforts for achieving better results and what we refer to as Darren Hardy's "The Compound Effect".
Here we gather 5 important tactics that marketers should take action with when launching their offline and online marketing.
Tips #1: Establishing Tracking Links
When planning for your online marketing campaign, it is critical to establish tracking links and utilize web analytics to track the footprints of any interested audience. The links serve as redirects that web analytics would track and visitors who clicked the link will be sent to a web page with product offer or a call-to-action.
This method applies to online advertising on mobile web and desktop web. For instance, the recent Orbis Hong Kong Moonwalkers campaign used tracking links to measure user's web behavior such as page visit, enrollment and successful completion of enrollment.
Tips #2: Utilizing QR Codes
Marketers should utilize this powerful mobile technology to link offline and online efforts. These 2 dimensional barcodes enable consumer to perform a specific action such as taking them to a website, showing them a video, finding out product details or redeem coupons.
Tips #3: Closing Leads Into Customers
Purchasing leads and cold calling are still normal practices to many marketers, but more importantly is to improve the chance of closing the leads. By providing your sales team online data and information about new prospects, this would definitely help improve lead closing rate, even if just teaching your sales team to do search on Google or LinkedIn and identify the lead's background and interests.
Tips #4: Building Offline Reach
Marketers often underestimate the power of building online reach from offline materials. Including social media profile URLs information in offline marketing materials can help inform potential social media connections who may not know about your online content. This will encourage people who find your brand offline to follow you online. Simply adding social media logos and URLs or fan page name to build offline reach.
Tips #5: Driving Offline Traffic From Social Media
It is always a challenge to drive traffic from online to offline, and more difficultly is to measure where the leads are built from. Mobile platforms such as mobile web and social media accounts are linked to unique devices. Hence promoting your products or events through educating people via social media or mobile advertising such as Stella chatbot about why they should stop by and connect with your team in an offline situation. Marketers may consider offering something exclusive to social media followers too to drive their interests.