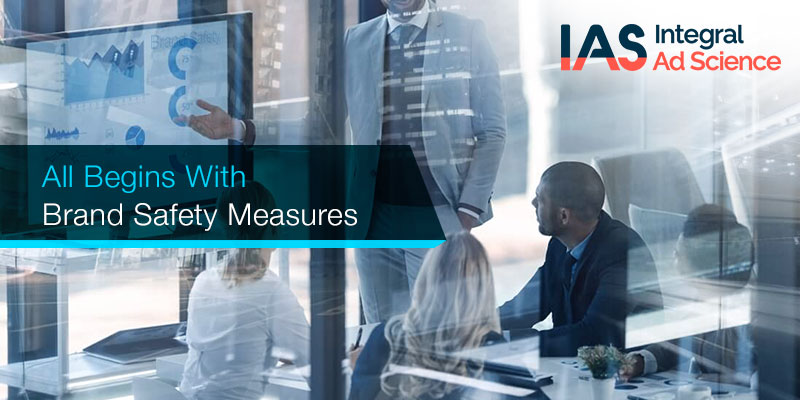 All Begins With Brand Safety Measures
Issue:
Brand safety on digital platforms has always been a top concern for advertisers and marketers. It has become even more complex than two years ago, as advertising, politics and the public arena converge, which impose brand risk to advertisers.
Problem:
Seeing ads running on fake news sites and unsavoury content. For example, cruise line ad is placed next to a story about a capsized cruise ship on website. Branded ads appearing next to offensive or objectionable content, such as jihadist and white supremacist. Advertisers and brands may be exposed to unnecessary risk of being associated with violent and adult content without knowing!
The Internet offers a universe for content providers, media and the publishers to create different types of content — educational, inspiring, entertaining to name a few. With the rise of fake news and brand safety issues being seen, it is crucial to ensure digital display ads and mobile ads appearing alongside content that do not harm your brand.
According to CMO Council September 2017 Brand Protection From Digital Content Infection report, that 72% of CMOs are facing pressure from management to secure brand trust and gain tighter control over their reputation.
Most marketers' primary concern is to protect and safeguard their brand in digital media environments and channels. 52% of the surveyed marketers rated social media risks and reputation management are their top priority (see below chart).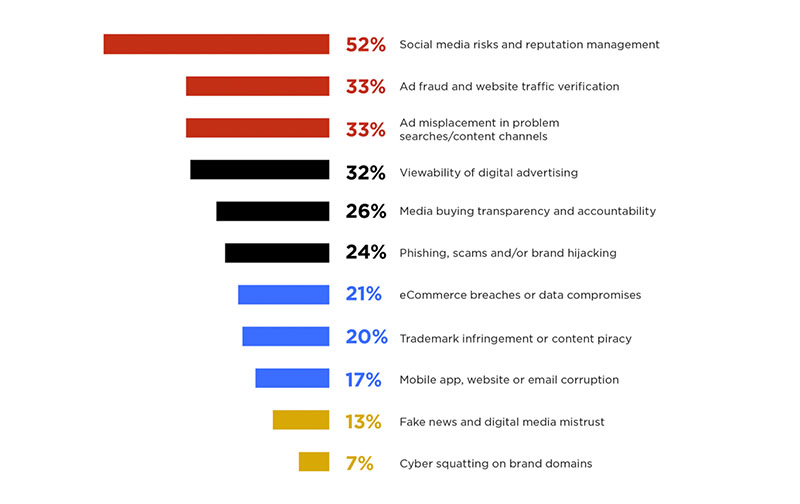 Source: BRAND PROTECTION FROM DIGITAL CONTENT INFECTION REPORT. CMO COUNCIL 2017
Solution:
What can advertisers do?
Third-party measurement companies like Integral Ad Science (IAS) provides the leading digital platforms with all-rounded coverage, and blocking technology which are accredited by the Media Rating Council. This means, when advertisers enable brand safety on their digital campaigns, display or mobile ads won't be served on pages that are identified as unsafe based on the advertisers' risk thresholds.
How to execute?
When advertisers place I/O, they may request to enable IAS Brand Safety segment filter for ensuring impressions of brand safety. This can be applied to in-web and in-app digital platforms, covering desktop and mobile devices in display and video format.
Based on 7 brand safety categories identified by IAS, such as Adult Content, Offensive Language Content, Violence, Illegal Download Content, Drug Content, Hate Speech Content and Alcohol Content, advertisers can have their digital campaigns to be measured and verified against those brand safety segments.
Risk is grouped into eight different categories and supporting 40 languages. Ad impressions are verified on a page-level analysis which is detected by page URL, metadata and sematics, cross check with any inbound and outbound links. Additional specifications can be applied such as custom site lists.
Get in touch
Hotmob is IAS's first DSP partner in Hong Kong. Brand safety third-party measurement can be now applied to and optimized for programmatic buys in Hotmob's Alcanzar DSP, as well as to direct buys through Hotmob's PRIME Ad Network.
For more information, please contact us or give us a call on 3728 2400 to inquire.

About Integral Ad Science
Integral Ad Science (IAS) is a global measurement and analytics company that builds verification, optimization, and analytics solutions to empower the advertising industry to invest with confidence and activate consumers everywhere, on every device. We solve the most pressing problems for brands, agencies, publishers, and technology companies by verifying that every impression has the opportunity to be effective, optimizing towards opportunities to consistently improve results, and analyzing digital's impact on consumer actions. Built on data science and engineering, IAS is headquartered in New York with global operations in thirteen countries. Our growth and innovation have been recognized in Inc. 500, Crain's Fast 50, Forbes America's Most Promising Companies, and I-COM's Smart Data Marketing Technology Company. Learn more at www.integralads.com.