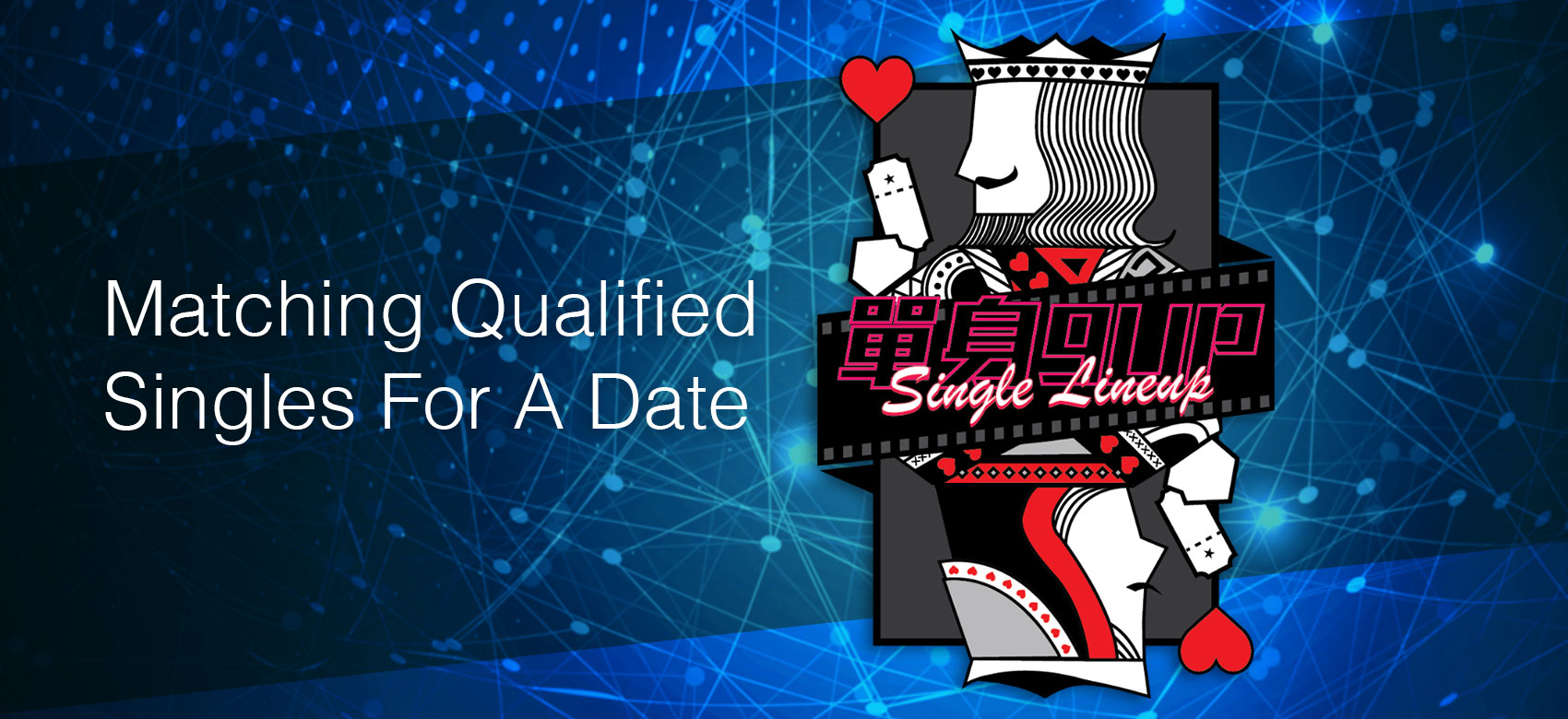 Showcase: Matching Qualified Singles For A Date
Matching via Chatbot?
Dating nowadays is nothing like the old-fashioned way of matching through a matchmaker. Simply installing a dating app and swiping through thousands of profiles. It could be time-consuming and daunting if you ended up with nothing. The probability of finding your perfect match might be 1 out of a billion. However, 60 girls and boys have seen a higher chance of getting possible matches from Single Line Up event (單身9Up)!
The cool idea is initiated by Hong Kong's most popular event listing community, Timable co-founder, Mike Ko, and Hong Kong chatbot expert Sanuker co-founder, Burton Chau. The whole idea is to replicate a dating app by practicing it through a chatbot messenger on a Facebook page.
Burton said, "Nowadays, messenger application is heavily used by mobile users at convenience. Most people are easily engaged with chatbot messenger, and it is indeed an effective marketing tool as we have put it into practice in our new project Single Line Up. Of course, we wouldn't get such a high level of response without our affiliates' contribution to the project, in particularly social influencer marketing and targeted advertising."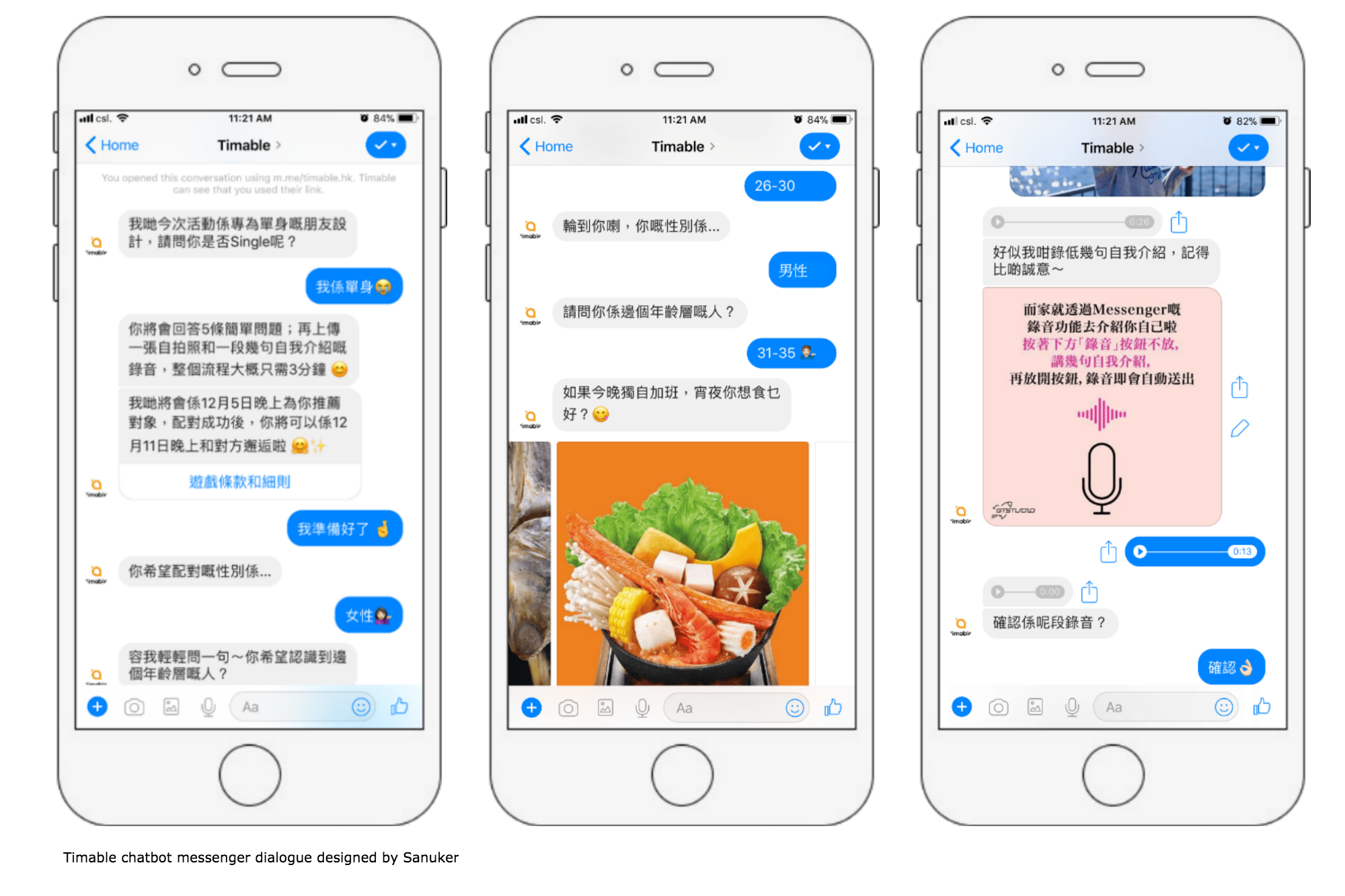 Finding Qualified Audience for Matching
The goal of this dating event is to seek qualified singles who would be interested in this matching event and help them find a date for the movie night. Apart from drawing engagement from Timable's 200,000+ followers, gathering a larger pool of candidates for matching is definitely essential.
Both video and display banners are adopted to promote the campaign. The Video Ad is placed on Youtube at specific channels with contents associated with dating, singles, and relationships. Meanwhile, the Banner Ad is delivered through Hotmob Ad Network by interests targeting both female and male audience from Hotmob's 24 million audience profiles.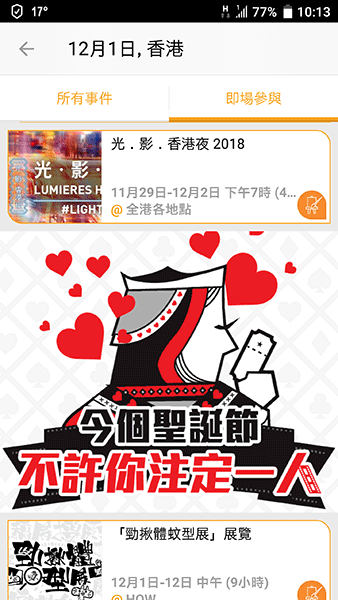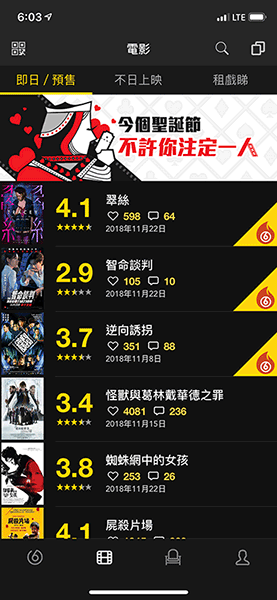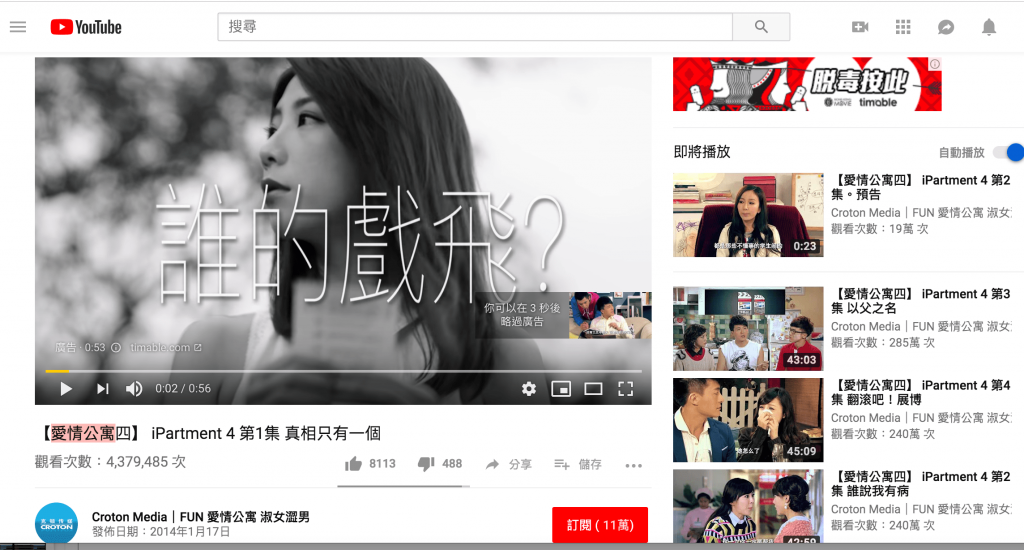 "Hotmob Vice President, Karen Leung said, "We seek qualified singles between the age of 18 and 35 based on various interest groups. For examples, people who are interested in dating services, as well as targeting people who are outgoing, sociable, probably also like outdoor activities and travelling. We also cater to those who focus on health and fitness, self image and beauty. Our data demonstrated that the ratio of male and female who are interested this dating event is almost 50:50 and they generally have a medium to high level of income."
Campaign Production and Promotion
The event would not have been such a success without the contribution of 9 business units from the GTStudio and GT Group.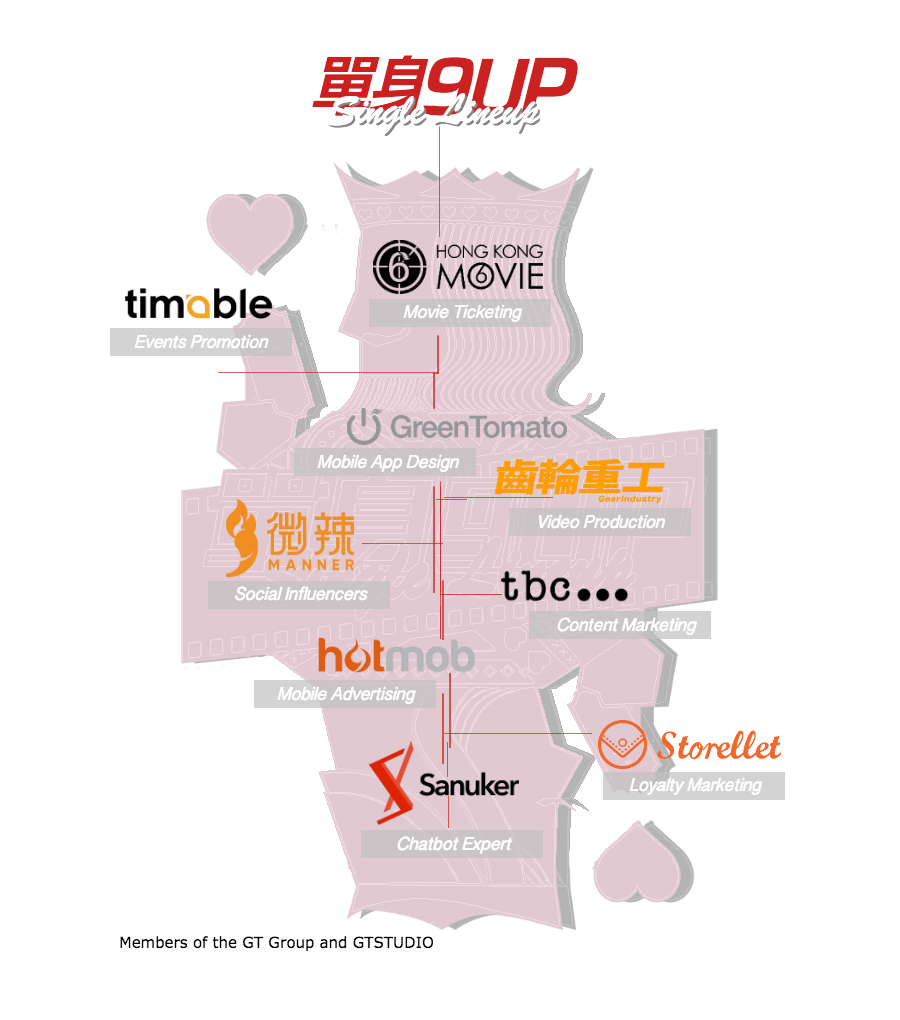 The entry channel for the matching event is hosted on the Facebook page of Timable, and Hong Kong Movie to arrange the movie theatre and ticketing, while Sanuker managed the whole logistics and chatbot section.
The creative campaign video is produced by 齒輪重工 Gear Industry team up with GT Group Design Team to pull off the design of the event logo and banner ad. Then Hotmob to help with mobile advertising and amplify reach to qualified audiences.
For content marketing, influencers from Manner join hands and create a professional movie-like drama to promote the event. Besides, the creative writer from TBC Story to help promote the event through native advertising with multimedia contents. Last but not least, Storellet offers restaurant coupons for redemption at dinner after the movie session.
Let's take a look at our co-creation and marketing efforts during the campaign period.
Results Speak For Success
For video advertising on Youtube alone, almost 30% of the people viewed the campaign video after seeing it on Youtube and the Display Network (as measured by view through rate), which is doubled than the industry benchmark.
By picking the right channels and affinity targeting, the video attracted 29.7% of total viewer click through to the event page and increased user's interaction by like, comment and share the video.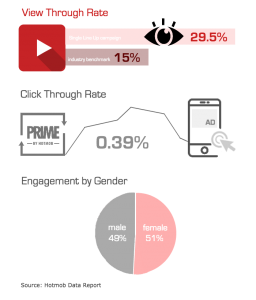 The delivery of banner ads through Hotmob Ad Network reached more than 130,000 singles based on search intent on dating services. Reach is further amplified through targeting look-alike audiences such as people who love outdoor activities, traveling, as well as business professionals and fashionistas.
In overall, more than 1,000 females and males have shown interest and interacted with Timable's Chatbot Messenger. The automated messenger has driven almost a 15% conversion, who have paid and registered for the matching event.
Credits
We would like to extend our gratitude to the venue support from Emperor Cinemas and matching game prize sponsored by PlayStation Asia.